It seems that our Orthodox Counterparts the (Syriac Orthodox Church of Antioch) have adopted the Greek practice of wearing icons.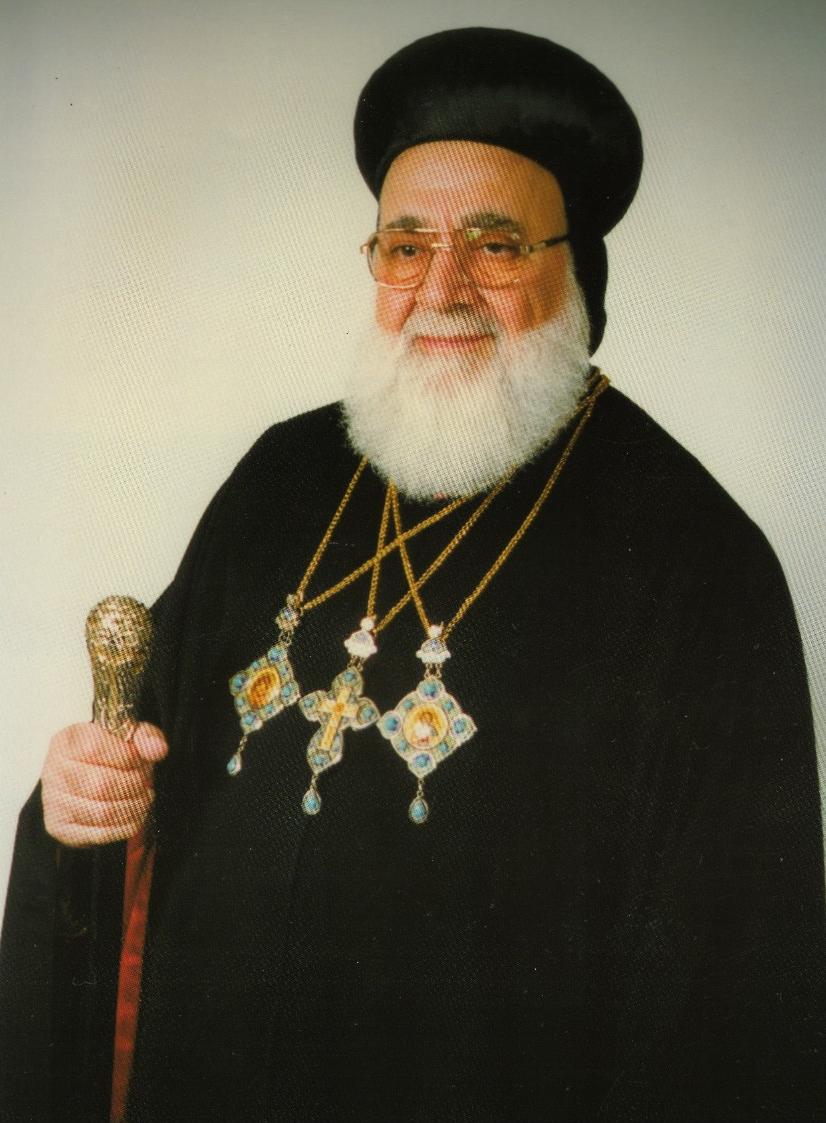 Moran Mor Ignatius Zaka Iwas. Patriarch of the Syriac Orthodox Church
Moran Mor Ignatius Aphram I Barsoum. Late Patriarch of the Syriac Orthodox Church
However when we look at SOC (Syriac Orthodox Church) Patriarchs before(or around) the turn of the century. We see that this was not the practice. Our Patriarchs have maintained the practice of simply wearing a cross (the change of head-covering was imposed by the Ottomans which i will explain in latter blog posts)
Moran Mor Ignatius Abdo Aloho. Late Patriarch of the SOC
Moran Mor Ignatius Joseph III Younan
The reason why I bring this into attention is that we Eastern Catholics often fall into the error of thinking that everything our Orthodox Counterparts do is the more "traditional" and "correct" way of doing things.However this is not always the case and we see here that the SOC has some-sort of a hellenisation.
Finally.
Pray for unity between the Oriental Orthodox and the Catholic Church
Through the Prayers of the Birth-Giver of God Maryam and Mor Ephrem, God Bless you.